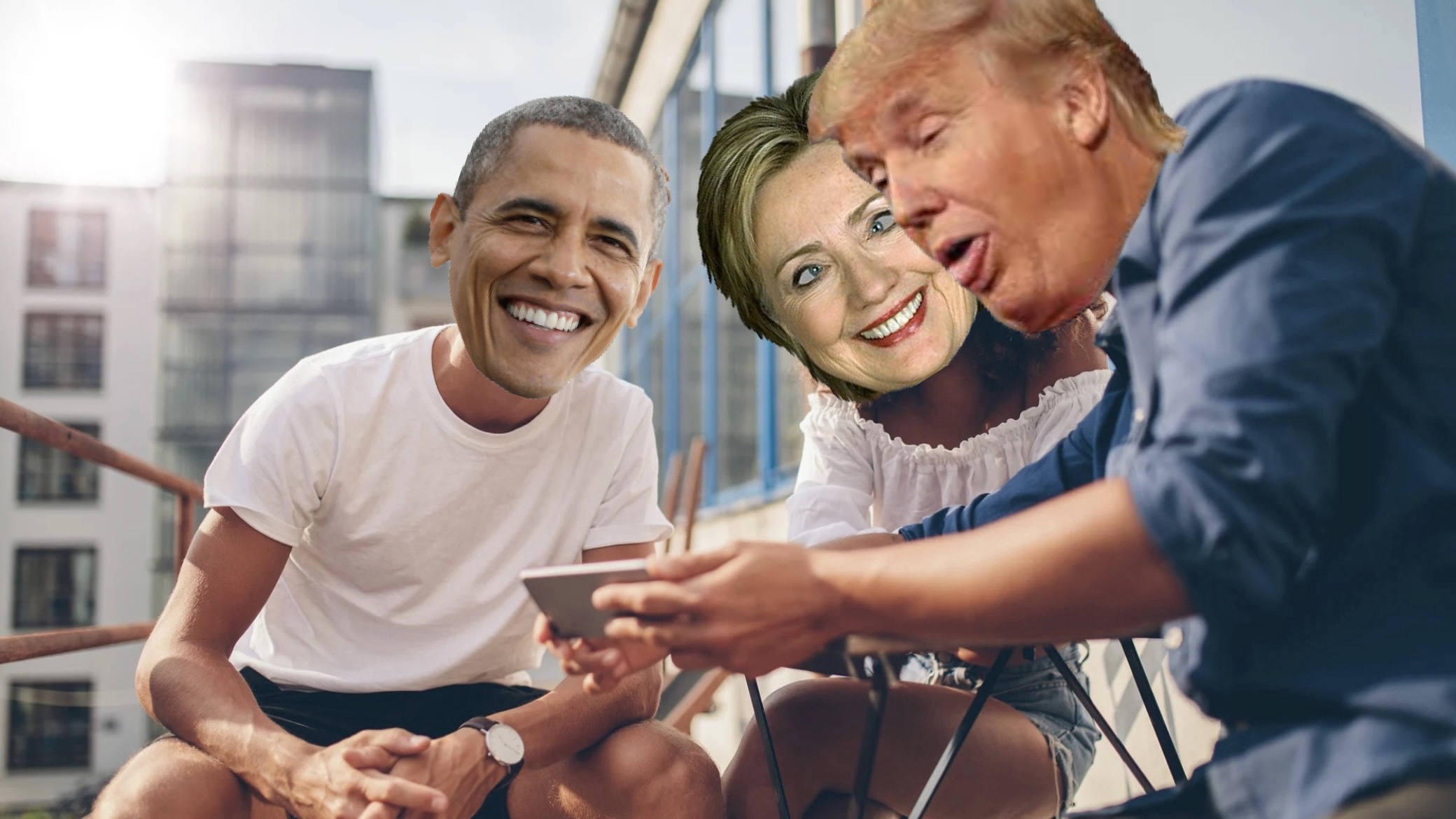 YouTube is one of the major social media platforms of our generation and people everywhere use it to keep in touch with the world. But how is YouTube used in the light of politics? Do users use YouTube just to catch up with recent news while having breakfast or is it more than that? Our approach is to first analyze the general political interaction on Youtube and compare it to the watching-behaviour of different video categories. Showing that there are indeed differences in the interaction behvaiour in political vs non-political videos, we narrow our research down to understand the differences within the category of political videos. More precisely, we analyze the differences in watching behaviour regarding views about politicians (Trump, Clinton and Obama) and also political orientation (left, center and right). Using the results, we examine how these are in line with the election results in the US. In our last part, we analyze the differences in political topics used by the three groups and test whether the respective sentiment disceprancies are statistically significant between the political orientations.
About YouNiverse
YouNiverse is a large dataset collection of channel and video metadata from English-language YouTube. The metadata covers over 136k channels and 72.9M videos providing information about the videos realated to their categories, upload date, description ,and interactions statistics. The time frame considered is between May 2005 and October 2019. In addition, YouNiverse provides a time series dataset focusing on channels and the evolution of their views, subscribers, and number of videos over time from early January to the end of September.
About Radicalization Dataset
The radicalization dataset combines a total of 676 politically oriented channels on Youtube, together with their channel id and the respective political category. The dataset also provides information about the videos included in these channels with respect to the upload date and interactions statistics. The channels are then classified according to their affiliation into right, left, or center.
More Politics on Youtube!
In our first part of our analysis, we are examining the general interest in political videos on YouTube. Therefore, we focus on the three categories which potentially could include political videos, that is "News & Politics", "People & Blogs", and "Nonprofits & Activism" and plot the amount of quarterly released videos and the quartaly total views per category. One interesting finding from our analysis of YouTube videos is that the "News & Politics" category seems to be experiencing rapid growth. Specifically, the number of videos in this category appears to be increasing exponentially, and the number of views is following a similar trend.